We are looking for real estate sales agents to join the Strzepek Group!
We know that times are tight, so we have created a scholarship for those that want to work for the Strzepek Group at eXp Realty. We are reimbursing schooling fees necessary to obtain your NJ Real Estate Sales Person License on your first transaction once you join the team. Want to make a lot of money and work with talented people? Love helping people find the home of their dreams? So do we! We are looking for motivated real estate sales agents who are passionate about making the home selling/buying experience as great as it should be.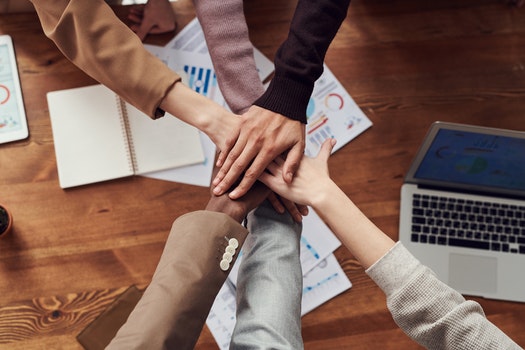 This is your opportunity to join a dynamic and hyper successful team where you can grow your career, earn a significant financial income and help your customers achieve their ultimate goal of a new home. Our leads system, smart technology, and training will get you off the ground and running... fast.
It is very common for newly affiliated team agents to complete multiple transactions in the first few weeks / month. This can be you. We would love to have you join our family today!
87% of all realtors fail ... Some agents fail because they don't know what to do. Other agents fail because they have any leads. We have solved it for you!
The Strzepek Group has developed a proven training system that teaches you how to become a professional real estate agent. We teach you how, and then our industry-changing marketing and systems will make your phone ring.
Every "Full-Time" agent on our team achieved a prestigious NJ Circle of Excellence Award in 2021, WOW!

Responsibilities:
Always be willing to learn new and better things
Answer the phone because we make your phone ring with leads who want to buy and/or sell
Set appointments with those callers
Show them the home and help the buyer write an offer
Be helpful and provide value to those looking for help
Follow up with those people who are not ready to buy or sell yet.
"Always be consulting" by providing your clients with your very best service and your very best advice to nurture client relationships and generate repeat and referral customers
Use our easy tech programs to keep files up to date
Collaborate and update our transaction coordinators
Maintain a flexible schedule. Must work weekends since that is when a lot of people are available to see homes
Work out of our Saddle Brook office.
Qualifications:
Must love homes
Must be able to use the phone. (We teach you what to say)
Must love a good office/team culture
Be self-motivated. Some training is on-demand
Must have a reliable car with insurance
Average commission of full-time agents on our team (Strzepek Group) average $90,000-$200,000+ per year. We are looking for a dedicated person who wants to make a difference in our lives and the lives of others. Our team is an innovative, fun and determined group that promises to be at the forefront of the residential real estate industry.