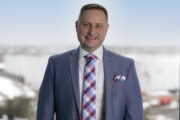 As a Corporate Executive working Globally for the last two decades, I have negotiated multi million-dollar contracts resulting in the highest revenue possible. I have developed excellent negotiation skills, cutting edge marketing techniques and invaluable connections both locally and globally.  My business approach is that I am hyper client centric, and I focus on being relevant to every client. You are my priority.

My mission is to be your trusted advisor. I take a true consultative approach when serving you. Listening to your needs, goals, initiatives and devising a strategy that meets and/or exceeds your expectations. 

Above all remember that "I truly care about the trust that my clients place on me...I promise to deliver outstanding service, communication, and a caring & positive attitude in our real estate dealings". We are in this together!

I look forward to helping you achieve your goals and to build Generational wealth for you and your family!

Fluent in Spanish and Portuguese.